Included in your Wellness Holiday
Your own personalised wellbeing evaluation before and after your holiday and a personalised PEMF/ iMRS daily programme  by PEMF expert Gill Wilson.
Ideal opportunity to experience PEMF/ iMRS technology before purchasing the new iMRS prime ( no longer available for home trials)
MRET Water Activator for daily activation of water for super hydration of your cells.
A juicer to detox and take advantage of the beautiful fruits and vegetables of the region.
Use of the additional large upper terrace (by request) with sun loungers.
An apartment with many added extras to make your stay a 'home from home' experience e.g all towels and beach towels, linen, Nespresso machine, picnic baskets, terrace furniture and chairs to take to beach and pool etc.
Communal Pool open to our guests June – September.
Available all year round – ideal time for Wellness Breaks  March – June and September and October.
Prices from £600 – £845 per week (Max 2 people) Prices on request for July and August weeks.
For availability please fill in the contact form at the bottom of the page
Wellness Holidays – South of France – Featuring the leading PEMF system – iMRS and our MRET Water activator.
A unique holiday location with some of the best views in the region from every room in the apartment and the terraces, your own therapy room with the full PEMF/ iMRS system including the iSLRS (integrated sound and light relaxation system) and the iMORE bio feedback system. Available all year round. You will also be able to use the MRET Water Activator to convert your water daily for super cellular hydration with all its benefits for health. What more could you possibly want?
The self-contained apartment consists of two double bedrooms, one of which will be set up as the 'Wellness Room' for the holiday. The master bedroom has its own en-suite bathroom with bath. There is a well equipped galley kitchen, open plan lounge with a double bed settee and a separate dining area. There is a second bathroom with shower. The apartment has its own balcony terrace from the lounge and a garden sun terrace (sun all year round). There is a well equipped laundry room which leads off of the third available shaded terrace. All terraces surrounding the apartment are well maintained and beautifully landscaped.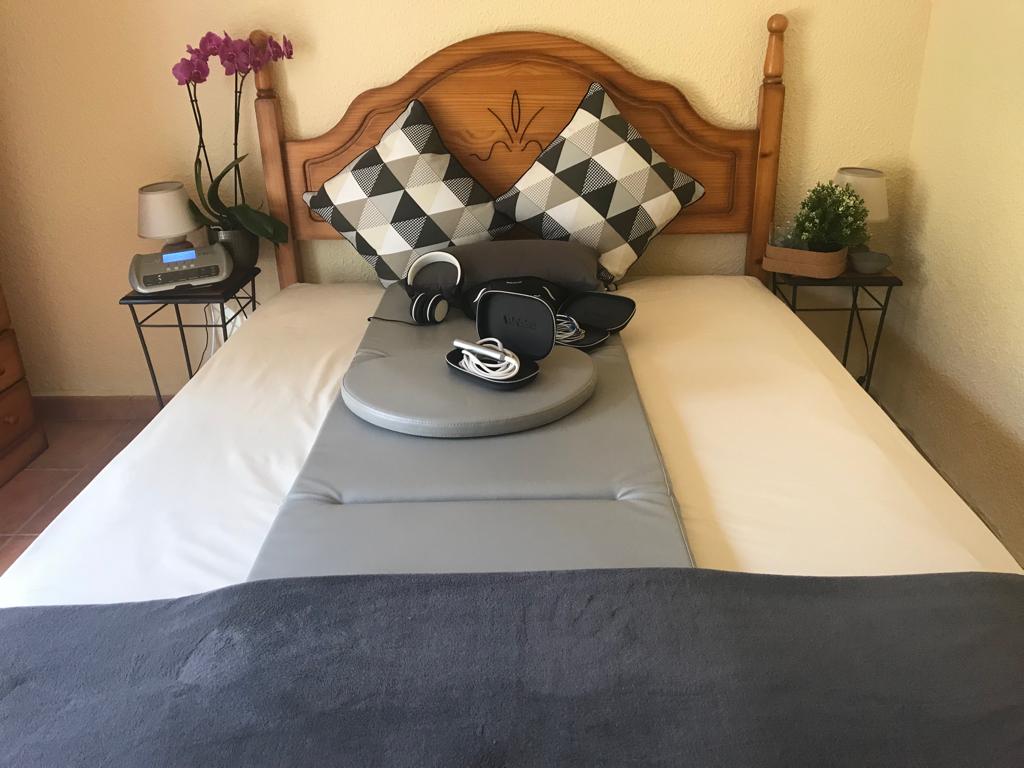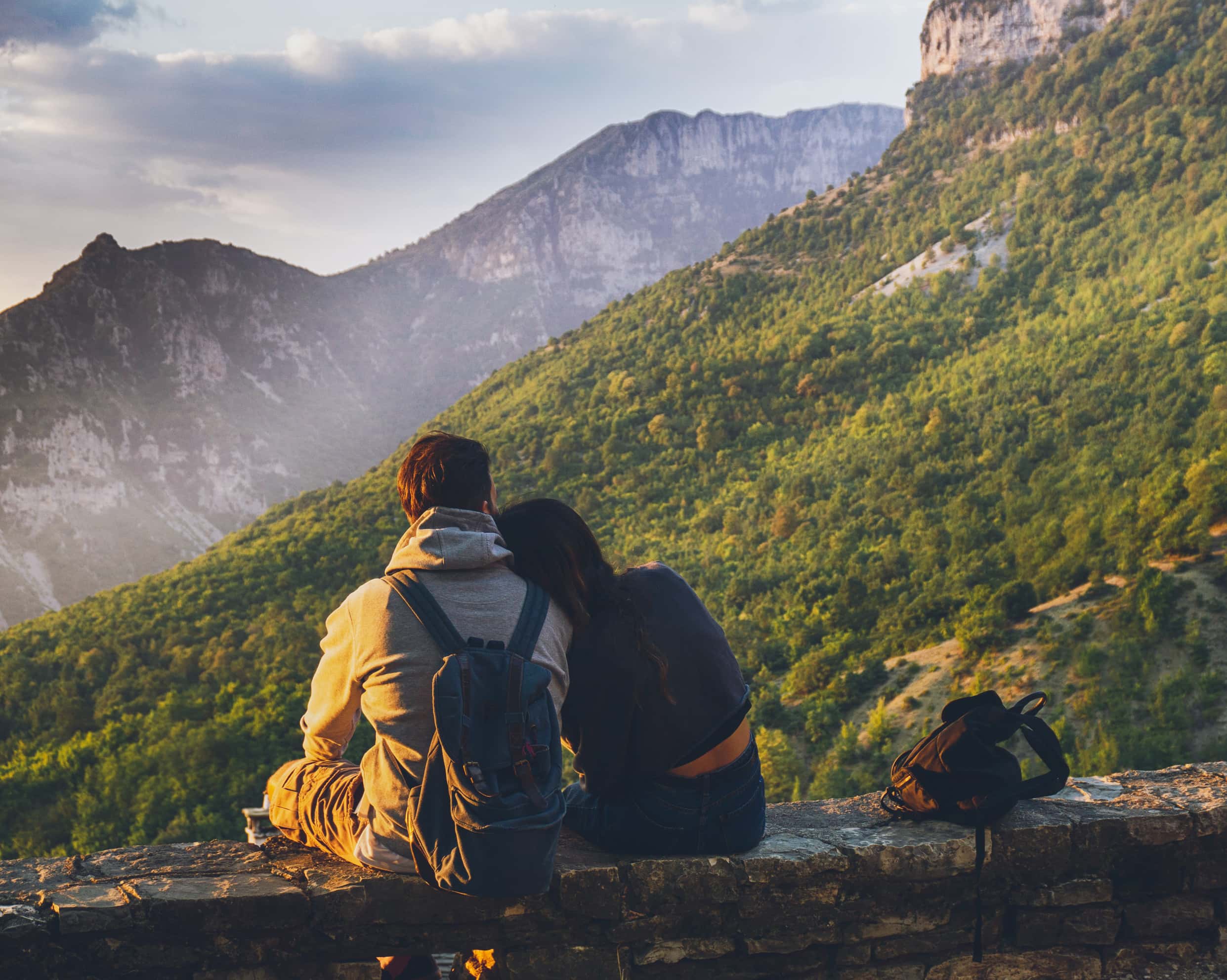 For Couples or Individuals to improve Wellbeing, Sleep and Reduce Stress
Created for couples or individuals exhausted by the demands of over busy lives and work commitments and drained by electrosmog from mobiles, WiFi and the gadgets of our technological age! The world will say "progress", your body is saying 'help, I'm exhausted!' Enjoy the natural beauty of the Languedoc – Roussillon region (the third largest wine growing region in France), the beauty of the mountains and vinyards, the fresh air and the stunning coastline. When you combine the mountain retreat of the 'Where Eagles Fly Villa,'  and a beautiful hillside apartment with stunning panoramic views with the world-leading PEMF – Pulsed Electromagnetic Field Therapy device for your daily PEMF/iMRS sessions – it will be a holiday like no other!
Daily PEMF/ iMRS session will energise you at a cellular level, improve circulation, improve sleep, your feeling of wellbeing and reduce any pain you may have. The old saying "I'm going on my holidays to recharge my batteries" will literally be true as you will have charged every cell in your body and stimulated the body's own healing mechanism. Give the body the right frequency and incredible changes start to happen, 8 minutes at a time. You will love it and your body will love you! You can sit on the terrace and watch nature paint her canvas over the Corbiere mountain range. Sit and listen to the birds, the bees and the woodpecker, cuckoo and owl and allow yourself to get back to nature's rhythm of life. When the sun starts to go down, the stunning sunsets will keep you transfixed for hours, as will the twinkling lights of the surrounding villages below. Then the simple choice will be either pour yourself another glass of local wine or decide it's time to have your PEMF/ iMRS session and retire for a blissful sleep, then tomorrow you can wake up and do it all over again.
Contact us to check availability and pricing