Welcome to the PEMF Centre
My name is Gill Wilson. I'm the Director, owner, and creator of the PEMF Centre. I have been been an independent representative of Swiss Bionic Solutions for over a decade in the UK selling the iMRS PEMF systems internationally.
The iMRS PEMF systems supplied by Swiss Bionic Solutions are the most used PEMF systems for home use in the world. They are unique products designed to improve health, wellbeing, and vitality.
I hope you enjoy visiting the PEMF Centre website and gain an understanding that health begins at a cellular level. Whatever your reason for visiting my site I hope you find it helpful and informative. Please contact me at the PEMF Centre at info@pemfcentre.com or via our contact form if I can assist you with anything further.
Free Consultations
Are you interested in finding out what PEMF might do for your health and wellbeing?
You can arrange a free 15 minute consultation by contacting Gill at the PEMF Centre via email info@pemfcentre.com on select times and dates throughout the month. You can also call on 07944 515464 to arrange.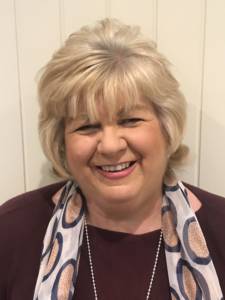 iMRS/ PEMF devices – Resonate and energise your cells
MRET Water Activator – Hydrate and detoxify your cells
MRET- Chip –  Shield and protect your cells
iMRS Prime Advanced/Hybrid November 2021 Promotion
During the month of November, you can order an iMRS Prime Advanced, an iMRS Prime Expert, or an iMRS Prime Hybrid system and you will be upgraded to a "SET", adding a FREE Exagon Sense normally £649 and a FREE Exagon Brain normally £574! This represents a SAVING of £1223 while stocks last.
The Exagon Brain known as the "SPA for the Brain" and the ability to evaluate and train your HRV and monitor your SpO2 with the Exagon Sense, makes this is an excellent offer not to be missed and will further enhance your daily PEMF sessions.
November 2021 Omnium 1 Promotion
Order an Omnium1 2.0 Complete Set £3013 and receive an Omnium1 2.0 Complete Combo which includes the OmniBrain entrainment system normally £3480 at no additional cost.
In addition, you will be given an Omnium1 2.0 travel bag FOR FREE! Total SAVING £499.
While stocks last.
Contact us to discuss any promotions & special offers
More Information
See the iMRS video or click on the tabs further below to learn more about the PEMF devices or products that interest you.
MRET Water activator and MRET – Chip can be ordered online via PayPal.
Call or contact the PEMF Centre;
07944 515464 or email info@pemfcentre.com or use the contact form.
To find out more about the iMRS prime system or to buy iMRS Prime or Omnium 1
Arrange to rent the iMRS Professional system for 4 weeks
To book a PEMF/ iMRS Wellness Holiday South of France
Book a Consultation at the PEMF Centre,Hertfordshire
PEMF Centre - Products & Services
Testimonials
What Our Clients Say About Us
Rheumatoid Arthritis – iMRS prime Hybrid to support and manage
I discovered PEMF in 2018 and ordered my first iMRS system in 2019, following a lot of personal research.  I have suffered from Rheumatoid Arthritis for 17 years and this was my motivation for looking into PEMF.
I contacted Gill in 2020 when I wanted to purchase the Omnium1 for a very good friend.
Gill was fantastic, so incredibly helpful and knowledgeable, so when I was thinking about upgrading my iMRS to the new iMRS Prime, primarily for the Far Infrared (FIR) therapy option that comes with iMRS Prime, who better to approach than Gill. I had been looking into using (FIR) in addition to PEMF. The new Hybrid option in the iMRS range meant I could have my PEMF session and FIR delivered through the same full body mat thus saving time.
Gill was amazing and emailed me back with a great deal of information that helped me in making my decision to upgrade.  Once I purchased the system Gill followed up with an invaluable teaching session.  It did not stop there – Gill is in constant contact with updates whilst checking in on me.
Over the 1+ years I have used the iMRS and now the iMRS prime Hybrid, I have noticed quite a significant improvement in my Rheumatoid Arthritis. I still suffer pain, and take medication, but I do not suffer the intensity of pain that I suffered before using the mat which makes it all worth it.  The addition of the FIR to the iMRS and the fact that it has a split system so you can treat one part of your body with the spot and another with the pillow applicator, has been incredible.  I also notice my stress levels during the lockdown have decreased with my twice daily use of the body mat. Looking forward to adding the Exagon Brain, the sound and light brain entrainment system for further relaxation.
I definitely recommend Gill at the PEMF Centre for her services, sensitivity, kindness and knowledge of the iMRS Prime system.
Kim Robinson  Rheumatoid Arthritis sufferer 17 years January 2021
Chronic Lyme Disease
My sincerest gratitude to Gill at the PEMF Center for providing sound advice and extensive knowledge as a result of her own recovery with Lyme. Having done my research, I knew after my initial consultation, that I was in the right hands with Gill, and that the iMRS was the system to go for. I was very grateful for the hire option which gave me the opportunity to try out the mat before investing. Included in this trial period are clear instructions as well as follow up check-ins to see how I was progressing and which settings to use. I extended the 4-week rental period to 6 weeks before I was convinced to purchase. I really started to see the benefits approximately 3 months in with significant improvement in inflammation, central nervous system, heart rate, digestion, sleep and energy. As a result, I am now able to tolerate Lyme treatment whereas before I was too sensitive - It was like I was building on quicksand and now I have resilience. I am delighted to say I am now doing daily yoga which I haven't been able to do for the last 2 years.
My only regret is that I hadn't met Gill earlier as I believe PEMF is an essential component in recovery with Lyme, chronic fatigue, long covid or any chronic illness. I recommend to anyone, in a similar situation, to invest in it earlier rather than later as I wasted a lot of finance on other treatments when my body just wasn't able to support them.
I also purchased the MRET water activator. I had read a lot about the positive effects of structured water, also recommended by my Lyme doctor in the USA. I have previously tested very low Natural Killer Cells due to chronic infections for which it has positive effects. I haven't retested yet, but I am experiencing more resilient immunity.
Thank you, Gill, for sharing your unique insight, research and support with such integrity and care.
Jane Connolly
Wellbeing and Vitality improved
I bought my iMRS after a trial in February 2018 through Gill at the PEMF Centre and have been using regularly ever since for overall health and wellbeing. My energy and overall wellbeing today is excellent despite a demanding and stressful job. I still enjoy using my system several times a week. Had a query today 14th April 2020 emailed Gill who instantly recognised who I was and she phoned me right back with detailed answers to my questions. I am absolutely thrilled at this aftercare service and to tap into Gills great knowledge of everything to do with PEMF/iMRS.
Thank you, Gill Maria Larsson
iMRS Prime & Omnium 1 Certifications
Swiss Bionic Solutions, the developer and manufacturer of the MRS- and iMRS-Systems, fulfills all legally required standards for product safety and compliance for the distribution of PEMF-devices for home use within the designated countries.
In USA the MRS- and iMRS-series are registered and regulated with the FDA.
In Canada, the iMRS-series is certified by Health Canada.
Furthermore all systems have a CE-Certificate as well as a more advanced CB-Certificate, which guarantees electronic safety and electromagnetic compatibility in the majority of countries including USA, Canada and Australia.
Contact the PEMF Centre