Welcome to the PEMF Centre
A unique website all about cellular health
iMRS/ PEMF devices – Resonate and energise your cells
MRET Water Activator – Hydrate and detoxify your cells
MRET- Chip –  Shield and protect your cells

Click on the tabs below for the PEMF devices or products that interest you.
MRET Water activator and MRET – Chip can be ordered online via PayPal.
Call the PEMF Centre;
To buy iMRS Prime or Omnium 1
( 'rent to own trials' are not available on the iMRS Prime or the Omnium 1)
Arrange to rent the iMRS Professional system for 4 weeks
To book a PEMF/ iMRS Wellness Holiday South of France
Book a Consultation at the PEMF Centre, Hertfordshire (when Covid 19 allows)
Life after Chronic Lyme disease
Gill Wilson Director PEMF Centre
'Every disability conceals a vocation, if only we can find it, which will turn the necessity to glorious gain.'
– CS Lewis
Welcome to the PEMF Centre website.
I hope you will enjoy exploring the pages and the unique products I have put together which has been part of my own story of discovery along my own painful journey of chronic ill health. It started with the traditional medical sector's inability to diagnose Chronic Lyme Disease and the associated trauma of what this bacterial infection does if left untreated to every system of the body with little hope of recovery and no answers from traditional medicine.
Read more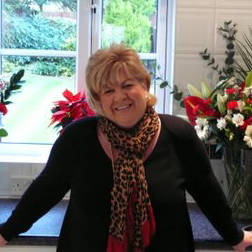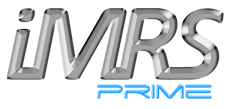 March Promotion - SAVE £ 1351 or €1270 on the iMRS prime Hybrid which includes a second PEMF Exagon mat.
Put a spring in your step with our excellent March promotion. Order our iMRS prime Expert system £4234 including UK VAT or €4419 for all EU Countries and get a FREE UPGRADE to the iMRS prime Hybrid normally £ 4910 or €4990 SAVING £676 or €571 delivering both PEMF and Infrared FIR for a unique wellness expereince. In addition, you will be given FREE a second PEMF Exagon mat applicator worth £675 or €699 SAVING over £1351 or €1270 while stocks last during March. This is a fantastic offer for any therapist wishing to introduce PEMF to their practice or for a family for daily PEMF sessions as the Split Tool function allows one control unit to run two completley different PEMF full body mat sessions at the same time. In addition, the iMRS prime Hybrid includes FIR delivering infrared and PEMF at the same time through the Hybrid mat giving additional health benefits. The pad and spot applicators are included in this model for pain or injury in localised areas - ideal for sports injuries or chronic pain. Quick Start Programmes include pre programmed PEMF sessions for Activation, Balance /Repair, Performance, Regeneration, Relaxation, Sleep and for the first time the Solfeggio Scale 9 range of frequencies. The iGUIDE is also included which gives suggested intensities to support over 300 conditions for the various applicators for the time of day you use the system. Missed your holidays during lockdown and need to recharge your batteries ( your cells )? Invest in the iMRS prime Hybrid for the whole family and see your sleep, vitality and wellbeing improve and all you have to do is lie down for your daily 8 minute session!
Omnium 1 March Promotion Savings of £596 or €659 with FREE upgrade and 3 in 1 Adapter.
Order an Omnium1 Basic Combo (including OmniBrain) £2803.36 includes UK VAT or €2879 for delivery to all EU countires at the price of an Omnium1 Basic Set £2350 includes UK VAT or €2399 SAVING £ 435.36 or € 480. Additionally, you will recieve a FREE "3 in 1 Adapter" worth £160.33 or €179. This promotion offers SAVINGS of £596.00 or €659.
Testimonials
What Our Clients Say About Us
After doing much research, we found Gill Wilson at the PEMF Centre UK and responded to her warm invitation to physically come and experience the equipment and receive training.  In today's world of virtual sales, it was nice to connect with an expert in-the-flesh!  Of course, we bought our detox centre a PEMF mat from Gill that very day as it is so important for helping the body to recharge and de-stress.  We use the iMRS and iSLRS as an integral part of our detox protocol, prior to clients having a sauna, as it helps the body click out of the sympathetic flight-fright-freeze zone of the nervous system, and into the parasympathetic rest-relax-heal zone of the nervous system.  We've seen that with regular use, the PEMF mat helps clients who are particularly struggling with energy issues such as ME/Chronic Fatigue.  We recommend Gill Wilson as an expert for people to book a session with who are struggling with low energy and Lyme disease as this is an area that Gill has overcome herself and in so doing, has become a real expert in many healing technologies and modalities.
A spiral fracture is one of the worst types of fractures you can sustain. It required an Open Reduction Internal Fixation to get it back to normal - 11 screws and a plate. I used PEMF/iMRS when I first sustained the injury believing it was a bad strain. Therefore the pain relief PEMF/iMRS provides is substantial. Secondly,  post operative bone regrowth was exceptional. My consultant requested an additional X- Ray to confirm that the first did not have a shadow on it. In fact PEMF/IMRS had promoted a significant acceleration in bone growth. Finally,  I required no pain medication following surgery and there was no need for icing to manage swelling or bruising - this was all controlled with daily use of the iMRS, pad and probe.
During the summer of 2017 I used the iMRS system with the iSLRS  - sound and light relaxation system for 12 weeks for 8 or 16 minutes morning and evening leading up to my A level Exams. This period of time leading up to my exams was a very stressful and difficult time for me. Even after the first session on the iMRS and iSLRS after not sleeping for months through the night, I slept soundly. I had been struggling to sleep for a long time, feeling very stressed and having a series of aches and pains in my back, hips and knees, as well as very painful and temperamental periods. After using the mat I was able to sleep with more ease and felt better generally and about taking my A Level exams. It's worth a try for general wellness and stress relief as an alternative to conventional medicine particularly at exam time for students.
Our Blog
Latest Articles & News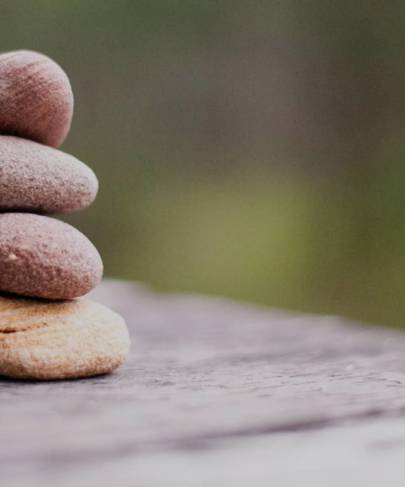 Life after Chronic Lyme disease Gill Wilson Director PEMF Centre 'Every disability conceals a vocation, if only we can find it, which will turn...