Welcome to the PEMF Centre
A unique website all about cellular health
iMRS/ PEMF devices – Resonate and Energise your cells
MRET Water Activator – Hydrate and detoxify your cells
MRET- Chip –  Shield and Protect your cells

Click on the tabs below for the PEMF devices or products that interest you. MRET Water activator and MRET – Chip can be ordered online via PayPal.
For iMRS 'Rent to Own' trials, purchase of the iMRS and Omnium 1 systems, to book a Wellbeing holiday or PEMF Consultation you will need to phone the PEMF Centre or contact us via the contact form.
Life after Chronic Lyme disease
Gill Wilson Director PEMF Centre
'Every disability conceals a vocation, if only we can find it, which will turn the necessity to glorious gain.'
– CS Lewis
Welcome to the PEMF Centre website.
I hope you will enjoy exploring the pages and the unique products I have put together which has been part of my own story of discovery along my own painful journey of chronic ill health. It started with the traditional medical sector's inability to diagnose Chronic Lyme Disease and the associated trauma of what this bacterial infection does if left untreated to every system of the body with little hope of recovery and no answers from traditional medicine.
Read more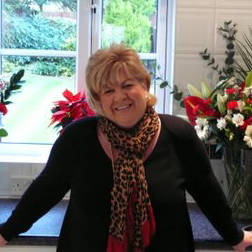 FREE iSLRS 'Spa for the Brain'
If you buy an iMRS Wellfit, Complete or Professional system during the month of February you will receive an iSLRS sound and light relaxation system FREE ( normally £ 475 )
This offer is also available if you set up your 'rent to own trial' during the month of February. If you went on to purchase the system a FREE iSLRS would be sent to
you at the end of the trial.While stocks last!

Omnium 1
Order an Omnium1 SET or Bundle during the month of February and you will receive a FREE travel bag and black leather case for the Omnium 1 tablet.
Testimonials
What Our Clients Say About Us
After doing much research, we found Gill Wilson at the PEMF Centre UK and responded to her warm invitation to physically come and experience the equipment and receive training.  In today's world of virtual sales, it was nice to connect with an expert in-the-flesh!  Of course, we bought our detox centre a PEMF mat from Gill that very day as it is so important for helping the body to recharge and de-stress.  We use the iMRS and iSLRS as an integral part of our detox protocol, prior to clients having a sauna, as it helps the body click out of the sympathetic flight-fright-freeze zone of the nervous system, and into the parasympathetic rest-relax-heal zone of the nervous system.  We've seen that with regular use, the PEMF mat helps clients who are particularly struggling with energy issues such as ME/Chronic Fatigue.  We recommend Gill Wilson as an expert for people to book a session with who are struggling with low energy and Lyme disease as this is an area that Gill has overcome herself and in so doing, has become a real expert in many healing technologies and modalities.
A spiral fracture is one of the worst types of fractures you can sustain. It required an Open Reduction Internal Fixation to get it back to normal - 11 screws and a plate. I used PEMF/iMRS when I first sustained the injury believing it was a bad strain. Therefore the pain relief PEMF/iMRS provides is substantial. Secondly,  post operative bone regrowth was exceptional. My consultant requested an additional X- Ray to confirm that the first did not have a shadow on it. In fact PEMF/IMRS had promoted a significant acceleration in bone growth. Finally,  I required no pain medication following surgery and there was no need for icing to manage swelling or bruising - this was all controlled with daily use of the iMRS, pad and probe.
During the summer of 2017 I used the iMRS system with the iSLRS  - sound and light relaxation system for 12 weeks for 8 or 16 minutes morning and evening leading up to my A level Exams. This period of time leading up to my exams was a very stressful and difficult time for me. Even after the first session on the iMRS and iSLRS after not sleeping for months through the night, I slept soundly. I had been struggling to sleep for a long time, feeling very stressed and having a series of aches and pains in my back, hips and knees, as well as very painful and temperamental periods. After using the mat I was able to sleep with more ease and felt better generally and about taking my A Level exams. It's worth a try for general wellness and stress relief as an alternative to conventional medicine particularly at exam time for students.
Our Blog
Latest Articles & News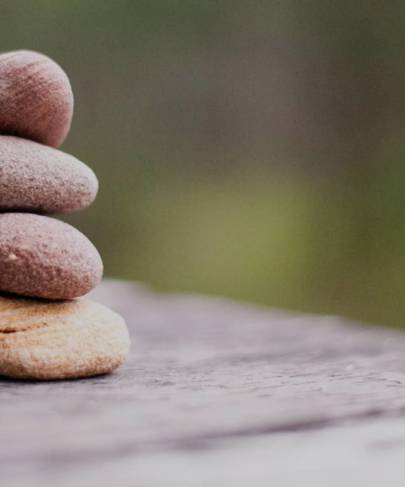 Life after Chronic Lyme disease Gill Wilson Director PEMF Centre 'Every disability conceals a vocation, if only we can find it, which will turn...