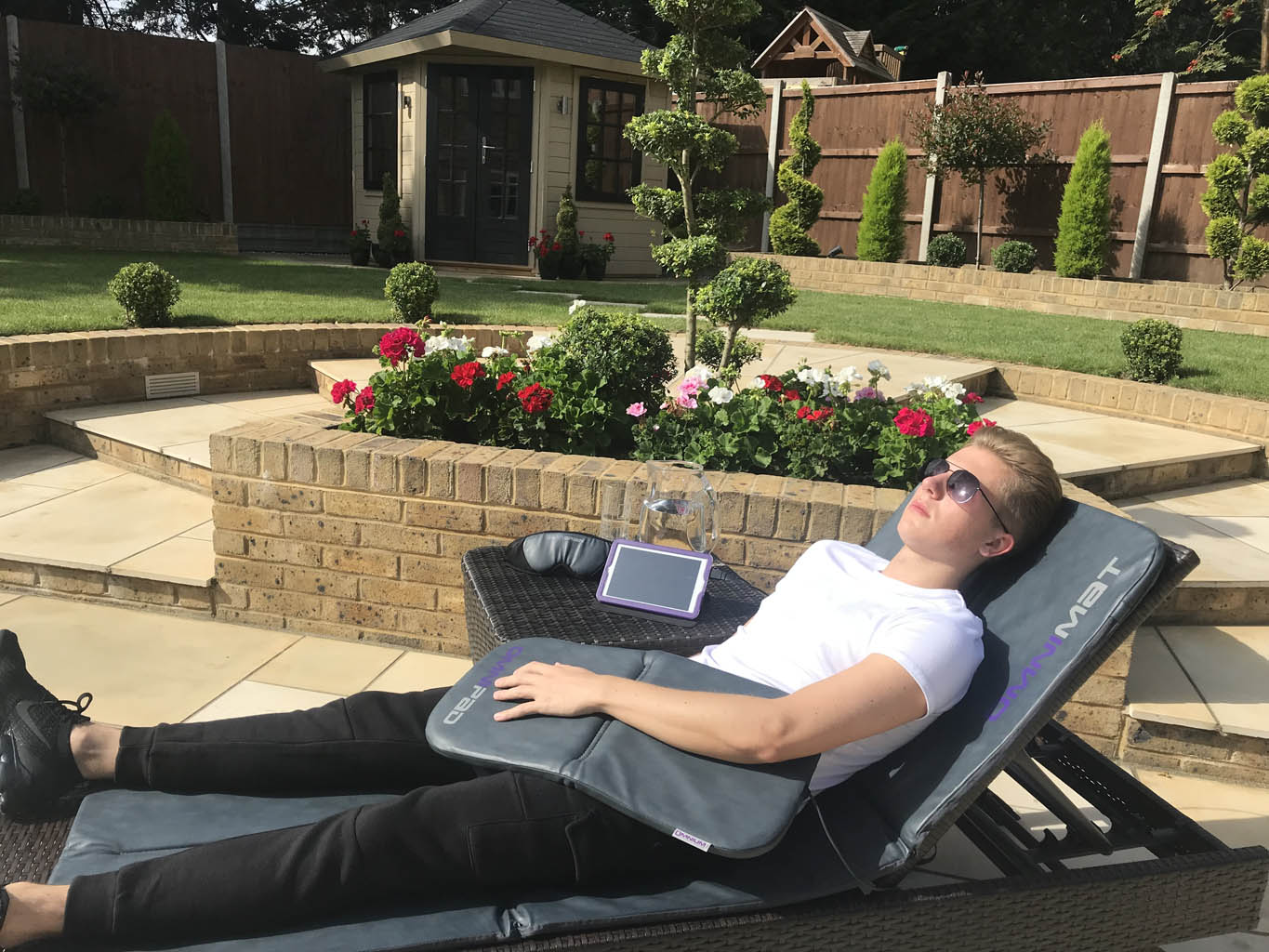 Health and Vitality Anytime Anywhere!
The Omnium 1 is leading the way in preventative wellness,  the world`s first tablet based/android platform PEMF system designed, developed and engineered in Switzerland allowing you to use it anytime and anywhere.  It's so compact it can be taken as hand luggage on most airlines.  You can use as a regular tablet without any restrictions; surfing the web via WiFi, sending and receiving emails, and taking photos and videos. Android Oreo 8.1 is pre-installed and is the user interface for all applications. Omnium 1 has the same earth based frequencies with the built-in body clock as the iMRS system for home use.
The Omnium 1 is not available for trial and is only available for outright purchase by contacting Gill at the PEMF Centre.
Why am I hearing more and more about PEMF and why do I need to use it?
Omnium1 Systems prices start at £ 2330, € 2399, US$ 3345
What are the benefits of using an Omnium 1 PEMF system?
OmniBrain Brain entrainment system
OmniBrain is a 2-channel brain wave entrainment system and works independently with the left and right channel. Brain Wave Entrainment has become an integral part of modern mental training concepts. The technology is widely used in modern medicine as well as in professional sports and is a very effective, supportive learning tool. The primary goal of a brain wave entrainment is to utilize the basic tendency of the human brain to resonate with external stimuli. During the brain wave entrainment session one can apply visible or audible, external frequencies which can be recognised and processed by the brain. By controlling the applied frequencies in a proper way, the brain starts resonating with it and adjusts its own frequency patterns. This way, the user can actively influence the actual mental state. Omnium 1 is a 3-way-brain wave entrainment system, which is capable of gaining resonances based on light, tone and colour. The goggles are made of suede-leather and are very comfortable to wear and contain built in high end ear phones for the tone and music stimulus as well as a flexible PCB with RGB-LEDs to create the desired light and colour frequencies. All patterns can be individually adjusted.
OmniBrain can be simultaneously used together with the magnetic resonance stimulation application (PEMF) provided by the iMRS one. This supports and optimizes the desired wellness effect and saves a lot of time! The Omnium 1 together with the iMRS one W@pp is capable of controlling the entire application with one and the same operation surface.